Indium Lake Forest
Hejjala, Mysore Road, Bangalore
Perfect Setting: Welcome to Indium Lake Forest Integrated Township. Set amidst 130 acres of scenic, undulating landscape, with two picturesque lakes and the vast green expanse of the Kumbalagodu forest right next door. Conceived around nature's rich bounty with a harmonious blend of leisure and entertainment. You couldn't ask for a more perfect setting to build your own home.
Perfect Amenities: In addition to BMRDA's statutory requirements, these plots are enhanced with wide concrete roads, underground power and communication lines, parks, playgrounds and secured gated entry and exit.
Perfect Connectivity: Just 0.5 km from Mysore Road. Well connected to all areas of the city via Mysore Road and NICE Road. With all the conveniences of the city just a few minute drive away.
Perfect Investment Opportunity: Close to the Global Village, Kumbalagodu, the Bidadi Industrial Area and the Bangalore Mysore Infrastructure Corridor – the hottest growth zone of Bangalore. Which means, the perfect investment opportunity for you.
Perfect Delivery: Project approved by BMRDA. Plots come with clear titles, perfect documentation and are ready for registration. Loans available from leading financial institutions.
Perfect, in every way: Brought to you by Indium, a professional business group with over 30 years of experience in land development, power generation and marble & granite. They are also well-known patrons of education, art and music. Indium believes in 'building harmony' with nature and focuses on eco-sensitive and sustainable development. The Company lays great emphasis on transparent business practices.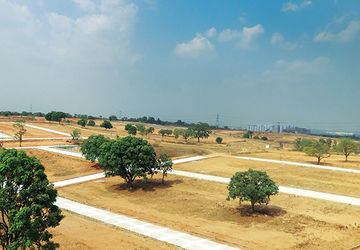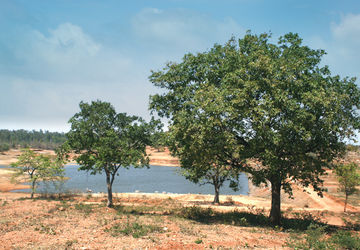 Connectivity: Kengeri Satellite Bus station • NICE Rd to Electronic City & Tumkur Road • 4-lane Bangelore-Mysore expressway • Bangelore-Mysore Rail line
Proposed Connectivity: Metro-Phase 2-Kengeri-Whitefield • BMICP-Bangalore-Mysore expressway • CRS-Commuter Rail System connecting • Bangalore city Junction to Ramanagara
Perfect Investment Opportunity: Global Village Business Park, Kumbalgodu and Bidadi Industrial areas have established companies like Accenture, Mindtree, Mphasis, Bosch, Toyota and many more... This means, perfect investment opportunity for you.
| RR Medical College and Hospital | 6.5 km |
| --- | --- |
| Nice Junction | 7.5 km |
| Kengeri Satellite Bus Stand | 9.5 km |
| Bangalore University Junction | 14 km |
| Global Village | 12.5 km |
| Central Bus Stand / Railway Station | 24 km |
| Jayanagar | 28 km |
| Vidhana Soudha | 28 km |
| Rajajinagar | 30 km |
| Electronics City | 35.5 km |
| Silk Board | 41 km |
| International Airport/td> | 60 km |
| Mysore | 121 km |
GO TOP