The integrated township is an idea that is gaining favour around the world. An integrated township is a modern urban hub that encompasses a balanced combination of residential, commercial, retail, educational, medical, sports and leisure spaces and facilities. Well-developed infrastructure, open spaces, ample greenery and round-the-clock security are also essential components. Some townships even have their own police and fire stations.
Integrated townships are required to have a minimum area of 100 acres. This being the case, most townships are located in city outskirts or suburbs, where such large land parcels are available, and at a lower price. The relatively less expensive land and the project range and size allows for economies of scale.
Residential spaces in an integrated township could typically include apartments, duplexes, penthouses and even detached and semi-detached villas. Other facilities/features within a township may include stores, malls, theatres, food courts and restaurants, daycare, schools, sports facilities, office spaces, clinics and playing fields and parks. Having a range of facilities within convenient reach brings us to another concept key to township design: walkability. The benefits of walkable design include a greener environmental footprint, greater livability, more social interaction and better health.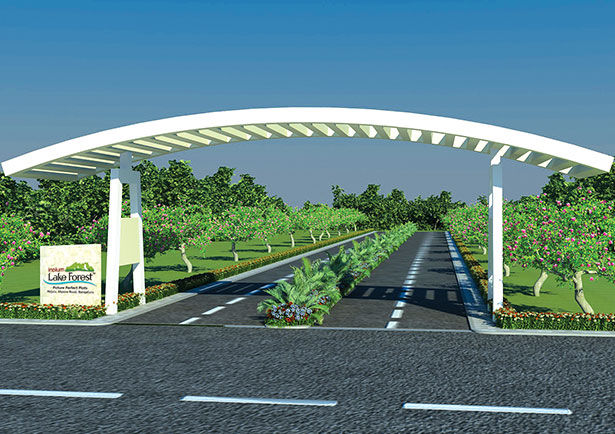 Indium Lake Forest
Hejjala, Mysore Road, Bangalore

In this project:
Plots
Apartments
Villas
Cottages
Office
Retail
GO TOP