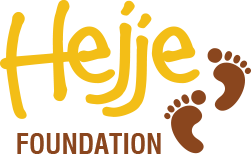 We established the Hejje Foundation in 2013, to address issues that have become increasingly important to all of us at Indium Group.
Functioning as an independent entity, Hejje Foundation conducts CSR programmes that align with our vision: to work towards creating an environment that is equitable, in which disparity is minimised and opportunities are available to people irrespective of their social standing, economic position and physical/mental well-being.
Our Vision
Towards this end, the Hejje Foundation would like to:
Become involved in areas of economic, social, formal and non-formal education, and family life, so that people are enabled to recognise their own needs and promote solutions that lead to a sustainable community life.
Bring together like-minded individuals, who will work with people/institutions to identify and understand existing social needs and create opportunities that fulfil these needs and enhance quality of life.
Our Mission
To work initially in a few selected villages, and then replicate our efforts in a phased manner.
To work with rural populations, with a view to:

Raising awareness of their rights and responsibilities.
Creating self-reliance and enabling people to become social leaders in their own right.
Promoting self-sufficiency through training in skills that are economically beneficial.

To improve health and healthcare at the village level, by ensuring that:

Anganwadis function effectively and infants receive excellent care.
Primary health care is available to all.
Residents understand and practice hygiene, to minimise ill health and prevent disease.
Good health practices are followed, especially in the case of expectant mothers and infants.

To empower women, by:

Teaching them skills that promote economic independence.
Educating them on the value and methods of saving.

To enhance the quality of education in schools, so that students gain the maximum possible benefit.
To ensure that agricultural and other activities are given a fillip by expert intervention.
To create ecological awareness and an understanding of the importance of keeping the environment clean.
GO TOP